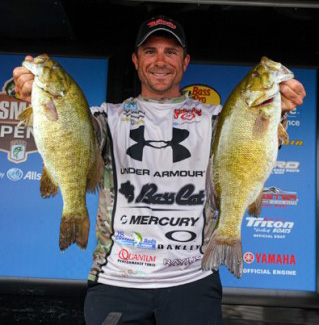 Welcome to the official web site for Jamey Caldwell Pro Angler.
Jamey's goal for 2016 is to earn an Elite Series position for the 2017 season. Jamey is fishing the BassPro Shops Bassmaster Northern and Southern Opens presented by Allstate.
Jamey is a recently retired Sergeant Major who served in an Army Special Operations unit. His road to a professional fishing career has been a challenging one. Balancing deployments, family, sponsorship's, and fishing is not easy, but it shows that even active duty soldiers can be competitive at the professional level.
Jamey enjoys talking to his fans and followers about everything fishing and how he has balanced his full time career and professional fishing.
Follow Jamey's schedule for the 2016 season and look for him on the road or at your local lakes.
---
Latest Video
---
Follow us on Twitter..
---